Last weekend, the BRC founder`s band again entertained the patrons who thronged to the annual Roast-a-Doc fundraiser for the Children`s Hospital. The atmosphere was so festive among the hundreds of boisterous patrons, that the band members could barely hear their instruments or harmony singing voices.  One musician loudly queried the band,, "Wasn`t this gala supposed to a be a silent auction?"Another band member responded, "How can we stay together in this din? " A bemused picker quipped, "Philosophically speaking, you Kant get there from here." Entertaining the children was, as always, a joy for us.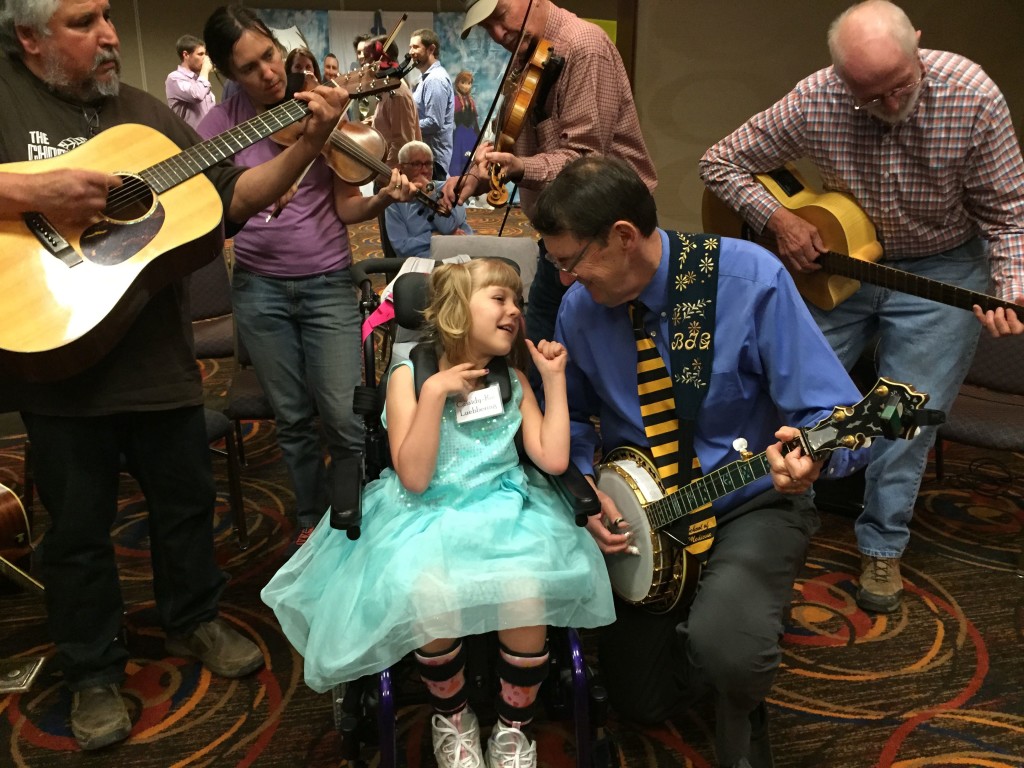 After the gig, the band went to a nearby Mexican restaurant for our yearly family dinner together.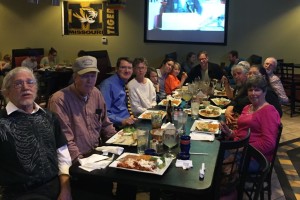 Thanks to all these musicians for their generous donation of time and musical talent to the Children`s Hospital.
P.S. Check out the open back BRC 5 string "Golden Eagle" banjo on eBay April 20-27.