At a recent community art show, one of the BRC founder`s banjos was entered and placed in the exhibit under the category of `mixed media`.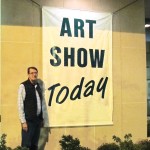 Amidst a field of  200 abstract paintings, abstruse  sculptures,  and boldly textured works of fiber art, the homespun 5 string "Show-Me  SunFlower" was viewed with curious interest. The BRC founder wondered  how discerning  visitors and staff would receive this folk instrument.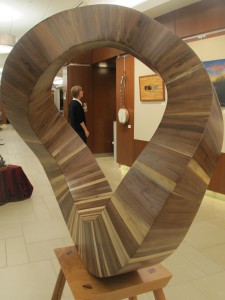 Questions floated about: Is a banjo tinkerer a hobbyist, a craftsman, or an artist? What is art? Where do form and function overlap and diverge? Should an acoustic instrument be valued primarily for its visual presentation, playability, tone, or the music that it  projects; or some combination of all these features?
On the evening before the show opened, the staff held a wine and cheese fundraiser in the exhibit hall for potential buyers to inspect the wares. One seasoned guest puzzled over the SunFlower and remarked,  "Art is for art`s sake," and moved on to examine the next work.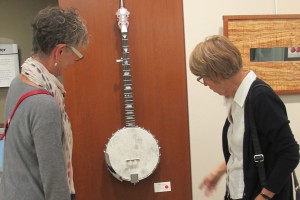 Before the end of the sneak preview gala, however, a staff member/artist reserved purchase of the "Show-Me Sunflower"  for pick-up at the end of the weekend exhibit.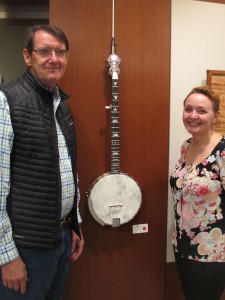 Although the Sun Flower did not garner a ribbon in the art show competition, its unexpected and early sale has prompted the BRC founder to enter his "Swallow-Tailed Kite" banjo (named after the acrobatic bird of prey in the southeastern US) in another local art contest next month. More later.
In the meantime,  y`all keep on pickin`.